For Educators
Michigan Schools and Government Credit Union is committed to providing teachers and school employees with a full range of quality financial products and services.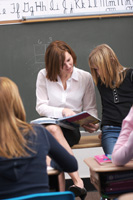 If you are seeking a credit union that is dedicated to helping educators, teachers, and school employees reach their financial goals, then look no further than these great MSGCU products...
Thousands in the educational field are setting it right by bringing their financial business to MSGCU.
---
School Employee Account Opening Rewards Pack
Not a member? Now is the perfect time to make the switch! Stop in any of our convenient locations to open your account. Open a School Employee Pack, and we'll deposit your first $25*!
*See Brochure or a Member Service Representative for details.
---
Direct Deposit and Automatic Payment Transfer Services
Why make an extra trip to our offices or the ATM when you don't have to? With our free Direct Deposit, your check will be deposited into the account of your choice. You may set up Automatic Funds Transfers to make monthly payments on your loans and mortgage with Michigan Schools and Government Credit Union.
---
Community Solutions Mortgages
First-time home buying can be nerve-wracking, but it doesn't have to be. Start the process off right by speaking with one of our Mortgage Specialists about our Community Solutions Program. This program is designed specifically for full-time teachers who are new to their occupation. It features:
Lower down payment requirements
Flexible mortgage terms and approval process
Low closing costs
Call us today at 586.263.8800 or 1.866.MSGCU4U, option 4, to speak with a Mortgage Specialist about how we make it easier to buy your first home!
Mortgage Calculators
Refinance Breakeven - Use this calculator to see how much interest you can save if you refinance your mortgage.
Mortgage Payoff - Save thousands of dollars in interest by increasing your monthly mortgage payment.
---
Retirement Planning Service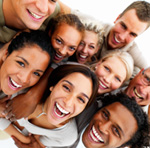 Setting yourself on the right path of retirement planning begins at Michigan Schools and Government Credit Union. Whether you're just getting started or need a solid review of what you have thus far, visit our on-site Financial Consultants for a free planning session. They will help you invest based on your individual financial circumstances and find the right retirement mix for you, including 403(b), IRAs, mutual funds, and more.
Retirement Savings and Planning
Retirement Income Calculator - Use this calculator to determine how much monthly income your retirement savings may provide you in your retirement.
Investment Calculators
Investment Returns - There is more to investing than knowing your annual rate of return. Use this calculator to help you see how inflation, taxes and your time horizon can impact your bottom line.
---
Cash Rewards Referral Program
We are proud of the 97% member satisfaction rating by our current members who often refer their friends and family members to us. As a thank you, our Referral Program offers a variety of cash rewards all members can earn. Why not see how easy it is to earn more money!
---
Financial Education Resources
Financial literacy begins early and continues into adulthood. If you're looking to bring financial responsibility lessons into the classroom, we offer free, multi-media financial education resources on topics such as checking accounts, obtaining credit, budgeting, savings, and investments.
Visit our list of free financial workshops, which are posted in our Financial Resource Center.
---
Scholarships and Grants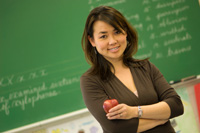 As an educational Credit Union, we believe in the power of education in furthering the financial success of our membership. Each year, we award nearly $100,000 through our scholarships programs. To learn more, visit our scholarships website.
Classroom Cash Grant Program
Additionally, we provide thousands of dollars in grants to educators throughout Macomb and Oakland Counties. The Classroom Cash Grant Program assists teachers with covering the costs of innovative classroom projects. All educators who are members of MSGCU are eligible to apply for a grant. For more information, visit classroomcash.org.
---
Desktop Calendars
To keep you on track, we provide free desktop calendars to all the school districts we serve.