About Save-A-Lot Squad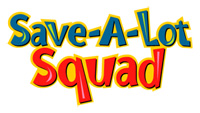 Save. Learn. Play.
What Is the Save-A-Lot Squad?
The Save-A-Lot Squad is more than just a "club." It's a great way for kids (aged 0 – 12) to learn about and enjoy saving money.
Some of the exciting activities and reasons to join include:
Prizes for every deposit made, and gifts for completing your punch card!
Birthday cards and birthday gifts!
A quarterly newsletter with cool activities, news, and more!
Fun contests and activities!
How to Join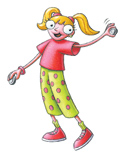 If your child, grandchild, niece or nephew is a current member of MSGCU and wants to join the Save-A-Lot Squad, simply call the Credit Union at 586.263.8800, and ask that he or she be enrolled. Or notify a Member Service Representative during your visit to the Credit Union.
If the child will be a new member to the Credit Union, all that is needed is $5.00 to open his or her account and a parent or guardian to complete the account set up process. No paperwork necessary!
We're committed to helping young people learn about the importance of saving money. Help a child enjoy this great experience. Don't wait! Enroll them in the Save-A-Lot Squad today!
---
For Save-A-Lot Squad Members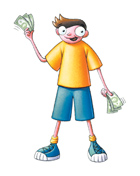 Sammy and Sally Saver are having a blast saving money this season!
Check out The Savings Scoop, the official newsletter for Save-A-Lot Squad!