We are people helping people…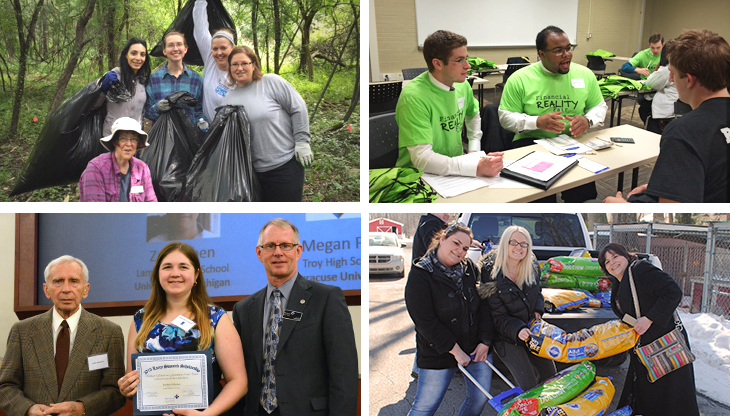 Supporting Our Members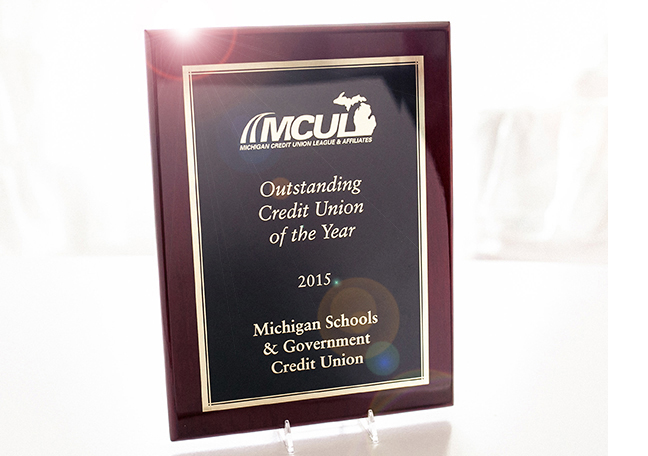 For more than ten years, MSGCU has earned high member satisfaction ratings, scoring 97% or higher, as measured by D. Hilton. We are honored to receive this recognition from you, our loyal members. It is our goal to exceed your expectations and provide you with comprehensive financial products and services.
Outstanding Credit Union of the Year – 2015 is a special honor from the Michigan Credit Union League. This award is a testament to the strength of our institution and, more importantly, the loyalty of our members. We thank you for the role you have played in MSGCU's success.
The Louise Herring Philosophy-in-Action Member Service Award is another treasure in our award collection. Improving members' lives through special loan modification, wealth building, debt reduction, and ESL (English as a Second Language) support programs is just a small part of the "People Helping People" part of our business.
You work hard for your money and so do we. Achieving five stars for the past twenty years, which is Bauer Financial's highest rating, confirms that we are a financially stable institution. Your funds are safe, secure and conveniently accessible.
Working for Our Employees
MSGCU has been recognized by The Detroit Free Press, for five years in a row, as one of the Top Workplaces in Michigan, and we couldn't be happier with this distinction. Employees were surveyed about company leadership, career opportunities, workplace flexibility, compensation and benefits. The results speak for themselves; MSGCU employees love where they work!
Educating Our Neighbors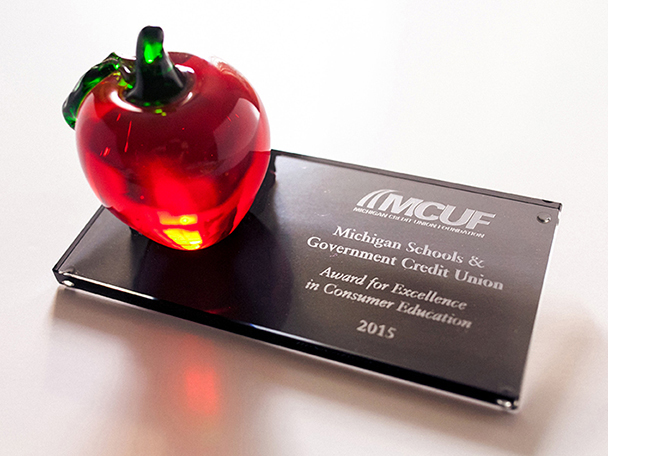 MSGCU is a leader in Financial Literacy programs. We are committed to consumer education for our members and nonmembers.
We received the Excellence in Consumer Education Award for the financial wellness research and programs conducted in our neighboring communities and schools, for consumers of all ages and backgrounds…including our own staff members.
Over the years, MSGCU has been honored with Desjardins Financial Education Adult Award for efforts to teach personal finance concepts through seminars, webinars, online Q&A, high school marketing contests, and one-on-one financial counseling.
Our youth savings programs are also some of the best. We have received the Michigan Credit Union League's Desjardins Youth Financial Education Award numerous times for our work in this area MSGCU youth programs include: high school marketing contests, budgeting simulations, a special savers club, and classroom presentations. We are excited to assist our youth in learning how to manage their money.
Committing to Our Community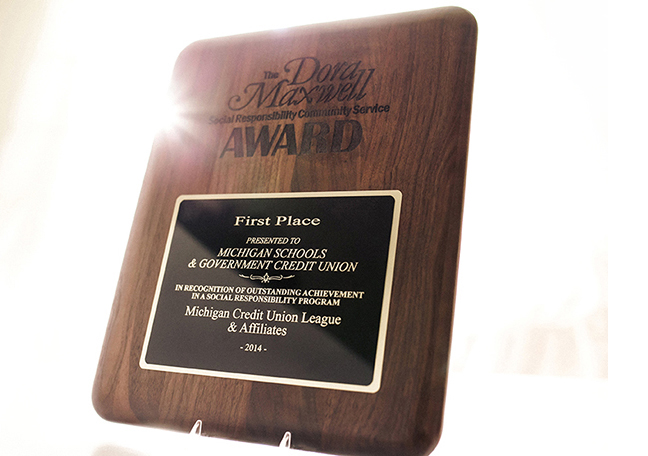 We strive to give back to our members and the communities in which we serve. To that end, MSGCU established a Flood Loan to help Michigan homeowners recover from historic flooding. This program received the Louise Herring Award.
Receiving the Dora Maxwell Social Responsibility Community Service Award, reminds us how important it is to improve lives through community outreach programs. We are delighted to support various charities, social service programs, public events and teaching training efforts. Giving back is intrinsic to the MSGCU service model.
Go to main navigation