In the Workplace
At Michigan Schools and Government Credit Union (MSGCU), we pride ourselves on maintaining a culture that attracts, engages, develops and retains talented team members.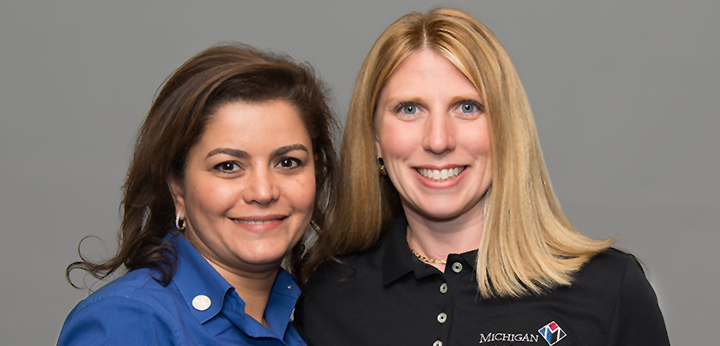 MSGCU was recognized as one of the Top Workplaces in Michigan by the Detroit Free Press in 2016, 2015, 2014 and 2013. Results were based solely on feedback from employee surveys conducted by Workplace Dynamics. Companies were measured on several qualities such as company leadership, career opportunities, workplace flexibility, compensation and benefits.
Our employees embody the values needed to help our members and their families achieve their financial goals.
Our Values
Trust: Being Honest and Fair.
With such a strong emphasis on trust, we not only strive to provide fair and competitive offerings, but we act with integrity.
Engagement: Actively involved physically, mentally, and emotionally.
We will give our members the attention that they deserve along with the right results.
Excellence: To be distinguishable by consistently exceeding expectations.
We take pride in all that we do, which is why we consistently receive high marks in overall satisfaction from our membership. We strive for 100% quality and accuracy no matter what...because our members not only expect it, but deserve it as well.
Relationships: We care about people.
The core principle of all credit unions is People Helping People. We take it one step further by showing our support for all our members and the communities in which we serve.
Financial Strength: Sustained Success.
Michigan Schools and Government Credit Union operates with sound financial principles. We, therefore, are able to provide the products and services members need to reach their financial goals.
With these values acting as our core belief system, you can always expect fair, honest service at Michigan Schools and Government Credit Union.
Go to main navigation