Hiring Process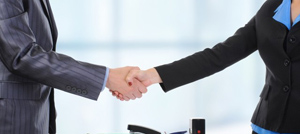 We want to make sure you're prepared for the best opportunity that's right for you. By knowing what to expect from the moment you apply with us, you are moving one step closer toward reaching your goals. To be considered for a position, applicants must apply online for our current career opportunities.
Once your application has been completed and submitted, you will receive a system-generated email confirming receipt of your application.
Our Talent Acquisition Consultant and hiring managers will review your application against the specified requirements and preferences.
Applicants selected for further consideration will be contacted by email or phone to complete next steps, which typically involve a phone interview and a credit review.
Additional interviews and assessments may be required during subsequent stages of the selection process. MSGCU uses the behavorial interviewing method.
We will notify all candidates once the position has been filled.
You are encouraged to check back frequently. You can easily log in to view and apply for other positions that closely meet your qualifications, interests and skills.
Michigan Schools and Government Credit Union offers an exceptional total rewards package (pay, benefits, etc.) and is proud to be an Equal Opportunity Employer.
Go to main navigation