Chesterfield Police Department
on 12/17/2021
Chesterfield Police Department
Supported by our Hall Road Office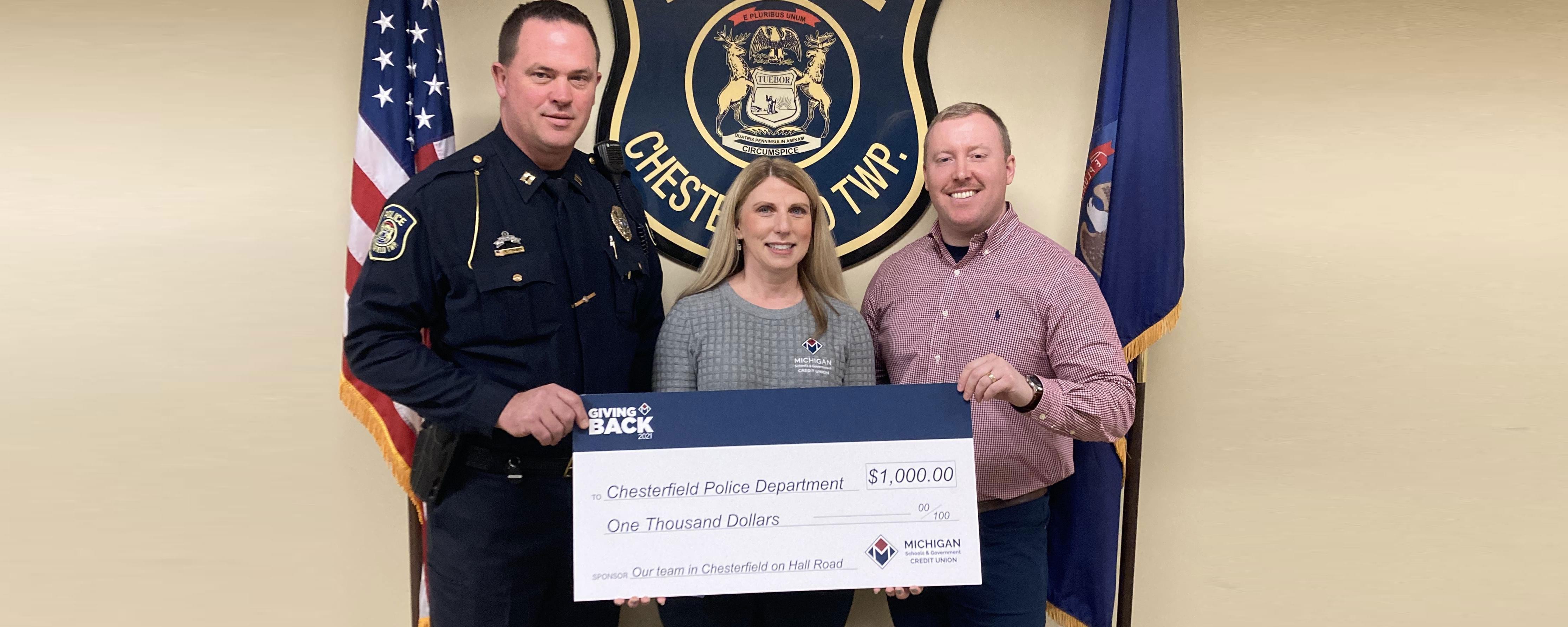 ---
Our branch office on Hall Road in Chesterfield presented their $1,000 giving back donation to the Chesterfield Police Department. The donation will be used to assist with maintenance of the Flock Safety Automatic License Plate Recognition (ALPR) system. This system securely captures a car's images to identify the license plate, vehicle make, type and color to help in crime fighting efforts.
Category: Past Support
« Return to "Giving Back"