HAVEN
on 12/17/2021
HAVEN
Supported by our Royal Oak Office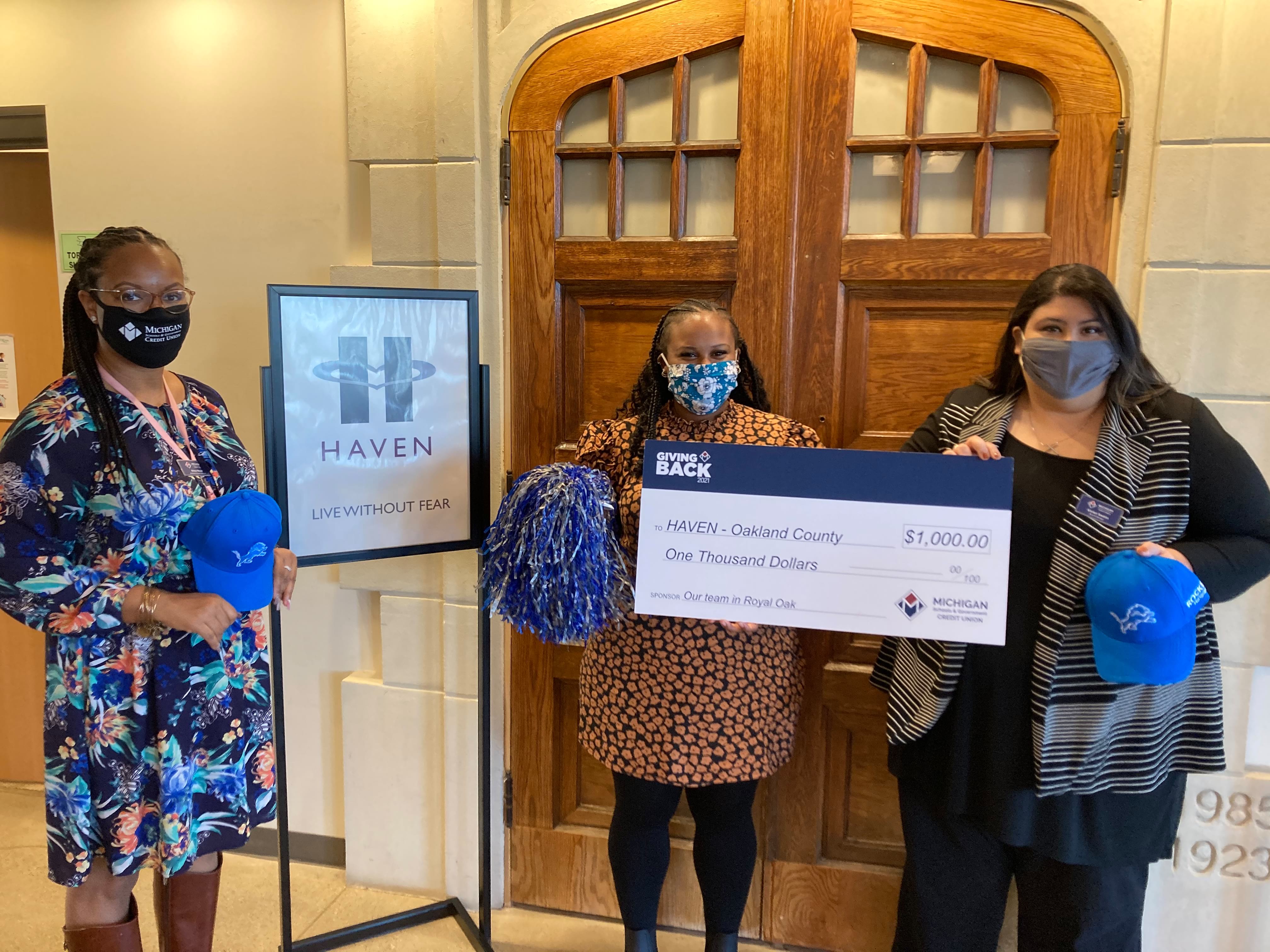 ---
The Royal Oak branch office presented their $1,000 giving back donation to HAVEN. The organization is Oakland County's only comprehensive program for victims of domestic violence and sexual assault. HAVEN provides shelter, counseling, advocacy, and educational programming to nearly 30,000 people each year. The donation was used to help sponsor a recent fundraising even held during Domestic Violence Awareness month in October.
Category: Past Support
« Return to "Giving Back"