Livonia Fire Department
on 11/15/2022
Livonia Fire Department
Supported by our Livonia Office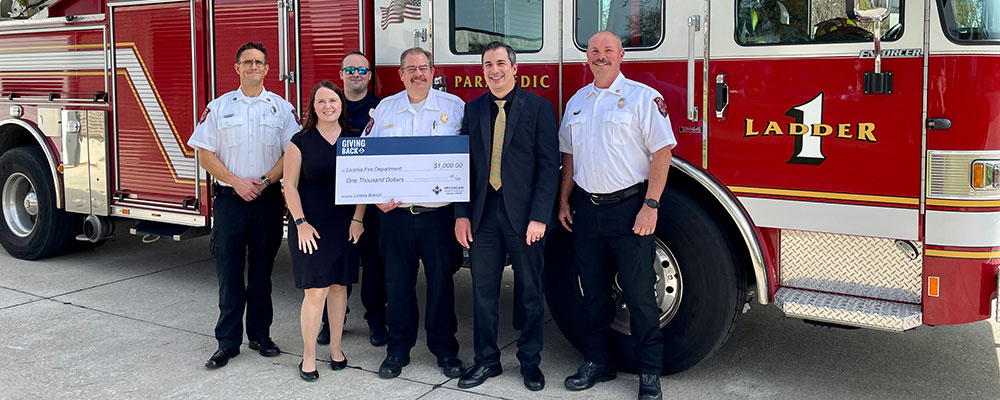 ---
The Livonia branch presented their Giving Back donation to the Livonia Fire Department. The department will use the donation to assist in the purchase of Freddie the Fire Truck, a fully animated robot that the department will use at safety educational events, such as school visits, assemblies, station tours, and state/local fairs.
Category: Current support
« Return to "Giving Back"