St. Clair Shores Optimist Club
on 6/1/2023
St. Clair Shores Optimist Club
Supported by our St. Clair Shores Office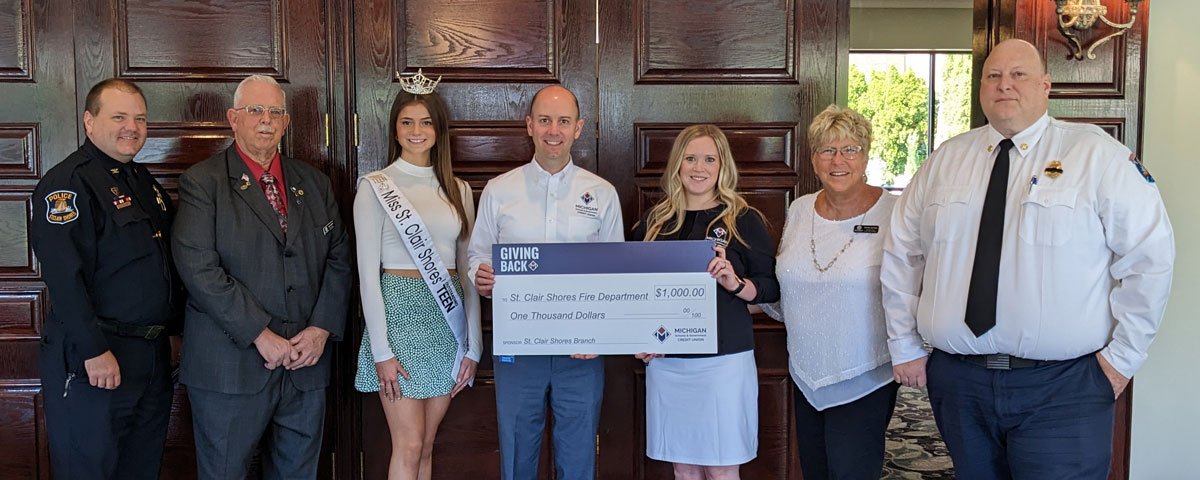 ---
The Shores branch team presented their Giving Back donation to the St. Clair Shores (SCS) Optimist Club. Each year the SCS Optimist Club honors the SCS Fire and Police Departments and recognizes individual acts of heroism in keeping the SCS community safe and protected. This year MSGCU donated funds to provide for the police and fire departments in receiving the recognition they deserve.
Category: Current support
« Return to "Giving Back"