Troy Fire Department
on 8/1/2023
Troy Fire Department
Supported by our Troy Office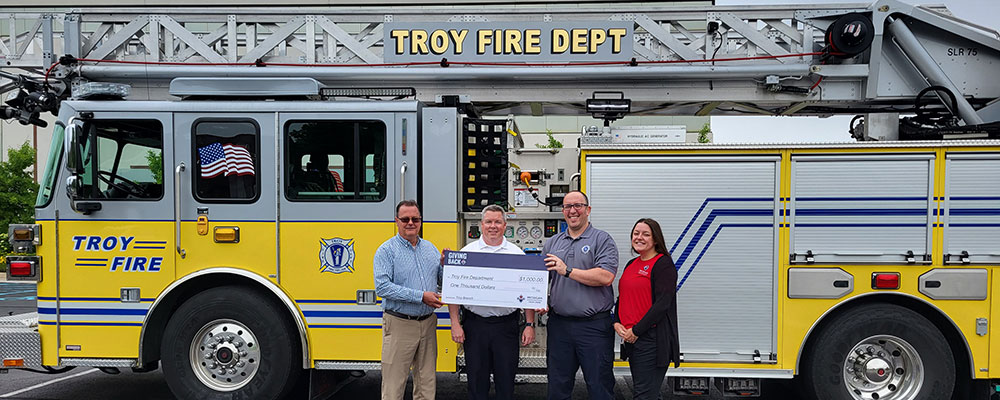 ---
The Troy branch team presented their Giving Back donation to Troy Fire Department. The donation will be used to support the Troy Firefighter Community Fund, an all-volunteer charitable organization comprised of Troy volunteer firefighters and their families that is dedicated to serving underprivileged children and families from the City of Troy and neighboring communities.
Category: Current support
« Return to "Giving Back"