Wixom Police Department
on 6/1/2021
Wixom Police Department
Supported by our Commerce Township Office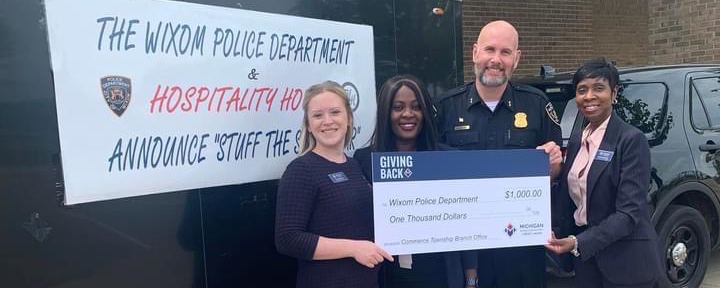 ---
The Commerce Township team presented their Giving Back donation to the Wixom Police Department.
"The Wixom Police Department shares our philosophy of helping people in the community. When they put out a call to help "Stuff the Squad Car" to make the holidays brighter for needy children, we knew we had to pitch in," said Marjorie R., Commerce Township Branch Manager. "We are pleased to provide this donation to help them help the Hospitality House provide toys and necessities to over 600 needy children during their Santa Shop in December."
Category: Past Support
« Return to "Giving Back"