Pay it Forward Community Foundation
on 1/12/2021
Lakes Area Community Coalition
Supported by our Chesterfield Office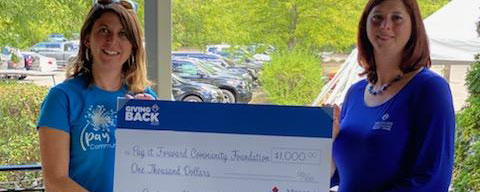 ---
The Chesterfield branch presented the Pay it Forward Community Foundation with their Year of Giving Back donation. The foundation helps families of Anchor Bay Schools who have fallen on hard times. We are proud to support them with a $1,000 donation to advance their mission.
Category: Past Support
« Return to "Giving Back"