St. Clair Shores Police Department
on 1/12/2021
St. Clair Shores Police Department
Supported by our St. Clair Shores Office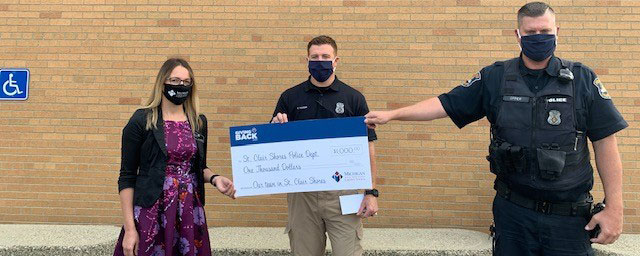 ---
The St. Clair Shores branch presented their Year of Giving Back donation to the St. Clair Shores Police Department. The donation will help fund the department's Cops for Kids program. Cops for Kids started as a program to provide gifts to children in need around the holidays, and has turned into a program that helps families all year long. St. Clair Shores police officers volunteer their time to over 250 families each year. We are proud to support them with a $1,000 donation to advance their mission.
Category: Past Support
« Return to "Giving Back 2022"