Play Place Special Needs and Autism Center
on 1/12/2021
Play Place Special Needs and Autism Center
Supported by our Sterling Heights Office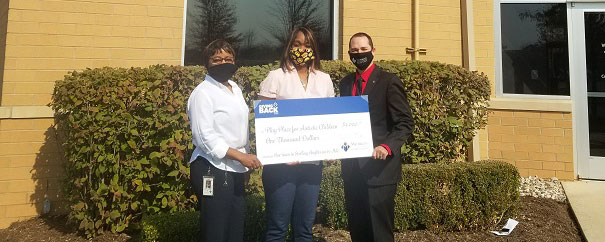 ---
Our Sterling Heights branch presented their Year of Giving Back donation to the Play Place Special Needs and Autism Center. The center provides a fun-filled, judgement-free haven of hope for families affected by autism and other special needs. We are proud to support them with a $1,000 donation to advance their mission.
Category: Past Support
« Return to "Giving Back"