Canton Leaders Welcome New Credit Union Partner to Community
CLINTON TOWNSHIP, Mich. – March 21, 2023 – Local community leaders gathered for a ribbon cutting ceremony today to celebrate the opening of the new Michigan Schools and Government Credit Union (MSGCU) Canton branch office. The event was held at MSGCU's 19th location at 44530 Ford Road, Canton, Mich.
"We remain committed to putting members first and helping them through every step of their financial journey," said Steve Brewer, MSGCU President/CEO. "The addition of our new branch office in Canton provides more opportunities to be the financial champion of members in Southeastern Michigan and Wayne County."
MSGCU President/CEO Steve Brewer, MSGCU Board Vice Chair Doug Smith, MSGCU Vice President of Marketing and Business Development Ann Jones, Canton Township Supervisor Anne Marie Graham-Hudak, Canton Chamber of Commerce President Thomas Paden, and Chief Deputy Attorney General of the State of Michigan Fadwa Hammoud spoke at the event and were joined by community members who were in attendance to meet the MSGCU Canton team and tour the facility.
"We are fortunate to have a new credit union in this community that cares for its members and is dedicated to providing our residents with the tools they need to be financially successful," said Thomas Paden, Canton Chamber of Commerce President. "MSGCU offers free financial literacy programs, impressive rates and low fees, and a robust community giving program to foster financial strength in the neighborhoods it serves."
The Credit Union's newest branch office provides a comprehensive suite of products and services for the benefit of its members and the community. This includes Saturday lobby and drive-thru hours, market-leading rates for a variety of loans and deposits, a fully staffed Michigan call center, access to nearly 30,000 fee-free ATMs nationwide, scholarship and grant opportunities, free educational workshops, and much more.
Canton native Henry Haidous serves as Branch Manager at the new location. Previously the Branch Manager of the MSGCU Livonia branch office, Haidous has more than 15 years of experience in the financial services industry and joined MSGCU in 2014.
"MSGCU is rated as a top workplace in Michigan, and it's true," said Haidous. "We measure our success in terms of our members' success and believe that every conversation we have matters. I am so excited to work with the Canton community to guide residents through their financial journeys."
As a Michigan-based institution for nearly 70 years, MSGCU invests in the areas it serves. In 2022, the Credit Union provided more than $315,000 to local organizations and individuals through its community support initiatives. MSGCU annually awards over $100,000 in scholarships to students, educators furthering their education, and those pursuing careers as first responders or in the skilled trades industry. MSGCU also supports local teachers by annually awarding $45,000 in Classroom Cash Grants to deserving educators. These grants help bring innovative projects to life in the classroom that otherwise wouldn't be funded.
With more than 140,000 members, MSGCU has a long history of serving educators, first responders, government employees, and Michiganders of all backgrounds across the state. The Credit Union welcomes anyone who lives, works, or goes to school in Michigan to bank with them. Beyond banking, MSGCU provides financial literacy for the communities it serves through free educational workshops and presentations, an Interactive Financial Education platform, a blog, and through personalized financial counseling in each branch. For more information, visit msgcu.org.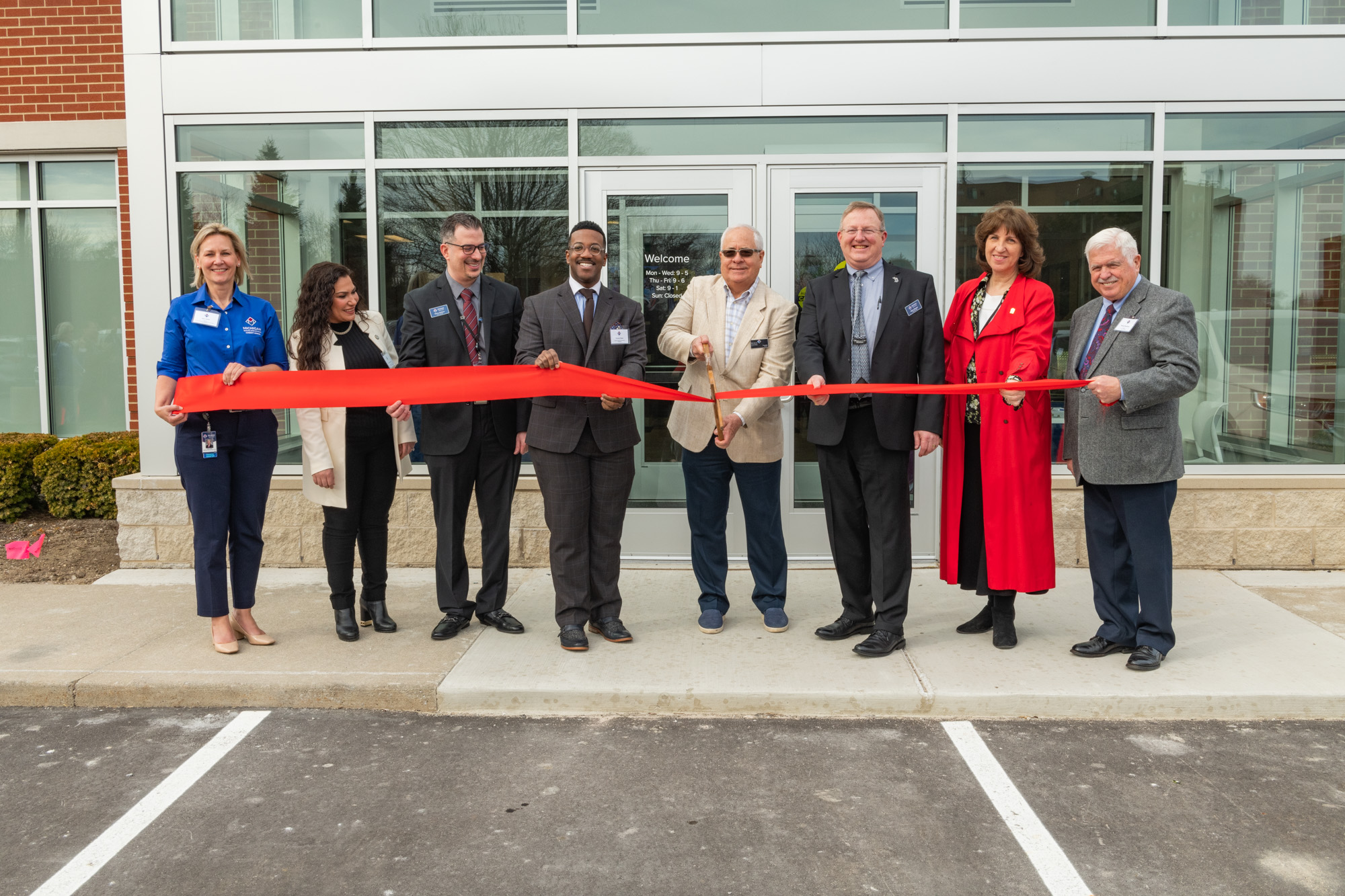 Photo participants, left to right: Ann Jones, MSGCU Vice President, Marketing & Business Development; Fadwa Hammoud, Chief Deputy Attorney General of the State of Michigan; Henry Haidous, MSGCU Canton Branch Manager; Thomas Paden, Canton Chamber of Commerce President; Doug Smith, MSGCU Board Vice Chair; Steve Brewer, MSGCU President/CEO; Anne Marie Graham-Hudak, Canton Township Supervisor; and Richard Shoemaker, MSGCU Board Member.