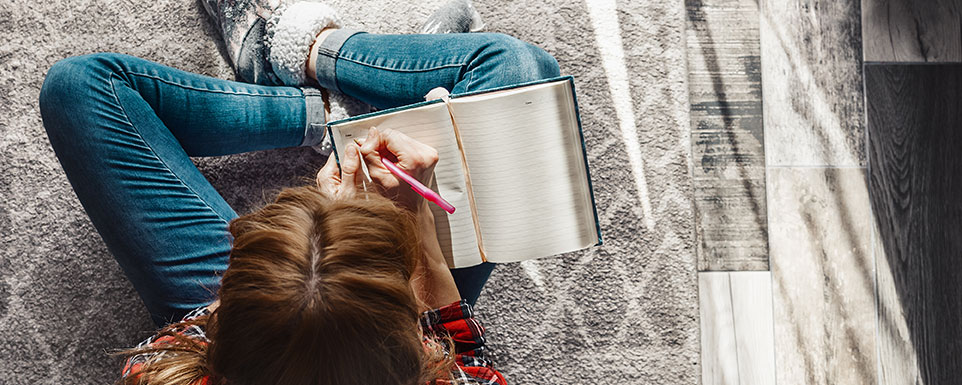 Teens, financially independent, money tips, kids, finances
8 ways to get your teen ready for financial independence.
on 4/5/2022
We know today's teens are making financial decisions earlier and faster than ever before. Still, the basics of good money management remain the same. With that in mind, here are some of the safe, practical ways teens can grow their financial independence.
1. Define what makes a quality financial partner.
Great-looking logos, names and apps aren't really the mark or measure of a quality financial partner. It's important to help your teens understand the business of money. Fees, premiums, interest rates and the fundamental reason a financial partner exists.
An easy place to start is by teaching the difference between a bank and a credit union. Banks are for-profit businesses that sell financial products to grow their business. Credit unions, such as Michigan Schools and Government Credit Union, have been created specifically for members and offer financial solutions that benefit members. Specifically, MSGCU is a not-for-profit, all-for-members credit union. You can see more about the benefits of credit unions in this 5-minute lesson.
2. Unmask the debit card.
Debit cards are wonderful conveniences, however teens need to understand they are a money tool tied to their existing balance. In other words, they need to make sure they have enough money for every purchase they make. Checking their balance regularly is a given and choosing a debit card with spending safeguards is a must.
For example, MSGCU's Achieve Student Debit Account was created specifically for 16- to 23-year-olds and includes daily transaction and ATM withdrawal limits to automatically prevent overspending and guard against possible fraudulent activity targeting teens and young adults.
3. Demand on-demand 24/7.
Debit and savings accounts specifically for teens and young adults need to be as nimble and robust as any quality account. Having 24/7 access with financial tools that are brilliantly executed for their safety and convenience is necessary. For example: the MSGCU mobile app allows them to make mobile deposits with their smartphone and offers a Quick Balance feature to check their balance without even having to log in, helping prevent overspending. Plus, they can add their card to their mobile wallet to safely pay by phone in person or online.
4. Choose built-in safeguards.
Swipes and clicks have accelerated the speed of spending which is why safeguards are a must. As a general guideline, teens and young adults shouldn't have more than $250 or $500 in their debit account, unless they are paying bills such as a car payment. More than that should go right to savings. Also, choose an account with built-in safeguards for an extra layer of protection above and beyond regular balance-checking and smart spending decisions. MSGCU's Achieve Student Debit Account includes daily transaction and ATM withdrawal limits to prevent overspending and guard against possible fraudulent activity, automatically.
5. Make savings automatic too.
Parents know working toward savings goals is a lifelong pursuit. Make it easier for teens and young adults to understand the benefits of savings by helping them set a few savings goals of their own. For example, if you know you're saving for a new laptop you'll be less likely to spend money on takeout. To help really make that savings goal stand out as untouchable, try a secondary savings account and naming it specific to your goal. MSGCU offers You-Name-It Savings Accounts, so the savings account can literally be called laptop savings.
Another great strategy is to make savings automatic. MSGCU's Achieve Student Debit Account includes a feature called Roll Up the Change. It's a simple way to make every purchase a savings opportunity. MSGCU will round up the amount of each purchase to the nearest dollar and automatically transfer the extra change into a savings account.
6. Be a ferocious defender of privacy.
Even if you think they already know this, tell your teens to never, ever - and we mean EVER - give out their password or debit card PIN to anyone, even their close friends. Young people are heavily targeted for fraud which means they need a financial champion that's stronger, smarter, and committed to their safety. The MSGCU Achieve Student Debit Account has automatic spending and withdrawal limits plus ongoing account protection and resources to stay vigilant against scammers.
7. Enjoy today, prepare for tomorrow.
Life moves fast. Weren't you just looking at preschool options? Helping your teen make better "first" financial decisions will help them right now and in years to come. For today, the Achieve Student Debit Account protects and grows young users with:
Automatic spending safeguards
Automatic savings solutions
24/7 access with mobile and online banking
Privacy protection and security alerts
Direct deposit
Live local support via live chat, phone or in person
No-cost, trustworthy financial education
For tomorrow, MSGCU is a member-driven financial partner for vehicle loans, home loans, investment options, savings ideas and yes, even retirement planning.
8. Learning is a journey, not a destination.
Set an expectation for your teen that financial learning is an exciting part of life. The good news is, they don't have to do it on their own. You're there to help and so can trusted financial partners.
MSGCU offers rich educational resources for members, all at no cost, all with the goal of helping members be financially successful. Have your teen check out our educational playlist filled with 5-minute Student Financial Success lessons, read an article on our blog, attend a workshop, or get one-on-one support at a local branch or by calling (866) 674-2848.
Visit a local branch or call (866) 674-2848 with your teen to talk with a friendly MSGCU team member and start them on their financial path.
Category: Finance
« Return to "Blogs"