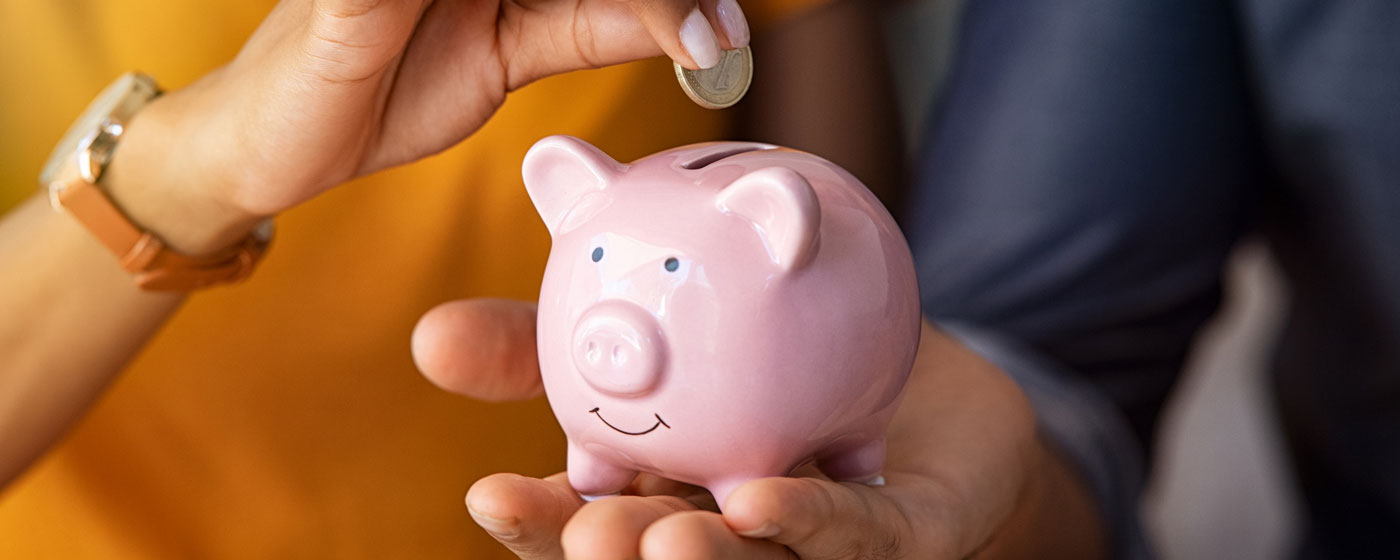 CDs, CD rates, Certificates of Deposit, savings, millennials, Gen-Z, Generation Z
Why CDs are a Great Investment for Younger Savers
on 4/19/2023

A recent survey found that less than one in 10 Gen-Z and millennial savers have invested in Certificates of Deposit (CDs). With CD interest rates at their highest levels in 20 years, they could be missing out on some strong earnings toward their savings goals. A CD is a type of deposit from your credit union or bank that you don't touch for a specific period of time, called a term. CDs typically differ from savings accounts because CDs generally have higher interest rates, as well as specific, fixed terms before money can be withdrawn without penalty. Here's why MSGCU CDs are a perfect savings vehicle for younger savers.
Because the interest rate is guaranteed, our CDs are a sure thing.
MSGCU CDs offer a guaranteed return on your investment because the rate is locked in when you open the CD. We also offer a one-time bump-up in the interest rate for CDs with terms of three years or more. That way, if rates rise during the CD term, you can take advantage of higher earnings.

Don't have a huge stash of cash to set aside for your CD? No problem. MSGCU members can open a CD with as little as $500. We also provide market-leading rates and various terms to fit your needs. Learn more about CDs.
Certificate of Deposit (Regular and IRA CDs)
Term
APY*
Interest Rate
Standard
6 Months
2.500%
2.477%
12 Months
3.000%
2.967%
2 Years
3.250%
3.211%
3 Years
3.500%
3.455%
4 Years
3.650%
3.602%
5 Years
4.000%
3.942%
Promotional
9 Months
5.150%
5.054%
23 Months
4.900%
4.813%

*APY = Annual Percentage Yield. $500 Minimum Average Daily Balance Required. Certificate of Deposits will automatically renew at maturity. You have a grace period of ten (10) calendar days after the maturity date to withdraw the funds in the account without being charged an early withdrawal penalty. Promotional Certificates will automatically renew at maturity to a standard term Certificate offered at the time of maturity.

New Money Promotional
11 Months
5.400%
5.294%

*APY = Annual Percentage Yield. Minimum balance to open the CD account and earn the advertised APY is $500 in new money. The 11-month promotional CD is offered as of 9/6/2023 for new money only (funds that are not currently on deposit at MSGCU). Funds will be considered new if: the funds came to MSGCU via cash, check, or wire transfer and the CD is opened within five days of receiving the funds or if the funds came from an IRA transfer that was deposited into the IRA share and the CD opened within five days. Minimum of $10,000 of new money must be deposited to the CD using cash or check before existing MSGCU funds can be added. Offer renews to a 12-month term Certificate of Deposit. There will be a 90-day interest penalty on early withdrawal. You have a grace period of ten (10) calendar days after the maturity date to withdraw the funds in the account without being charged an early withdrawal penalty. Promotional CD is not eligible for a rate bump.
Want to learn the basics of how CDs work? Read our recent article.
CDs are an ideal way to save for future goals.
With a variety of terms from six months to five years, opening a CD is an easy way to invest for your future goals, such as:
A down payment on a home
A new vehicle
Home renovations
A dream vacation or splurge purchase
Wedding costs
You can reach higher CD returns using a ladder.
One of the few downsides to investing in CDs is that you must leave your money in the CD for the entire term. If you withdraw money before the term is up, you will have to pay a penalty. However, if you use a strategy called a CD ladder, you can get great guaranteed returns without tying up all your money.
Here's how it works:
Let's say you have $10,000 to invest.

Instead of investing the entire amount in one long-term CD, you deposit:
$2,000 in a 1-year CD
$2,000 in a 2-year CD
$2,000 in a 3-year CD
$2,000 in a 4-year CD
$2,000 in a 5-year CD
Though the shorter-term CDs will typically have lower returns, you'll still be taking advantage of the higher rates on the 4- and 5-year CDs. At the end of each year, another CD will mature, giving you access to more of your money. You'll be able to use that money for expenses if you need to, or if you don't, you can reinvest your original $2,000 plus the interest you earned into another longer-term CD.

A CD ladder gives you the best of both worlds: higher guaranteed returns + greater access to your money. A CD ladder can help protect you from fluctuating rates since your CDs won't reach maturity dates at the same time.
CDs from MSGCU are the easiest way to start investing.
You've worked hard to put money aside for savings. CDs are an easy way to grow your savings faster. While other investments – like stocks, bonds, or mutual funds – are more volatile and can require active monitoring, the rate on CDs is guaranteed, so they're risk free. Plus, your MSGCU accounts, including CDs, are federally insured up to $250,000 per share owner, making your money even safer. You can also easily keep an eye on your CD account through our Mobile and Online Banking.

Opening a CD with MSGCU also gives you the advantage of personalized guidance. Our team is here to champion you and will help you create the best plan to reach your savings goals. If you have questions, please visit any one of our branch offices to talk with our team or give us a call at 866-674-2848. If you're ready to open a CD now, you can do so anytime in your Online or Mobile Banking account.
Category: Finance
« Return to "Blogs"