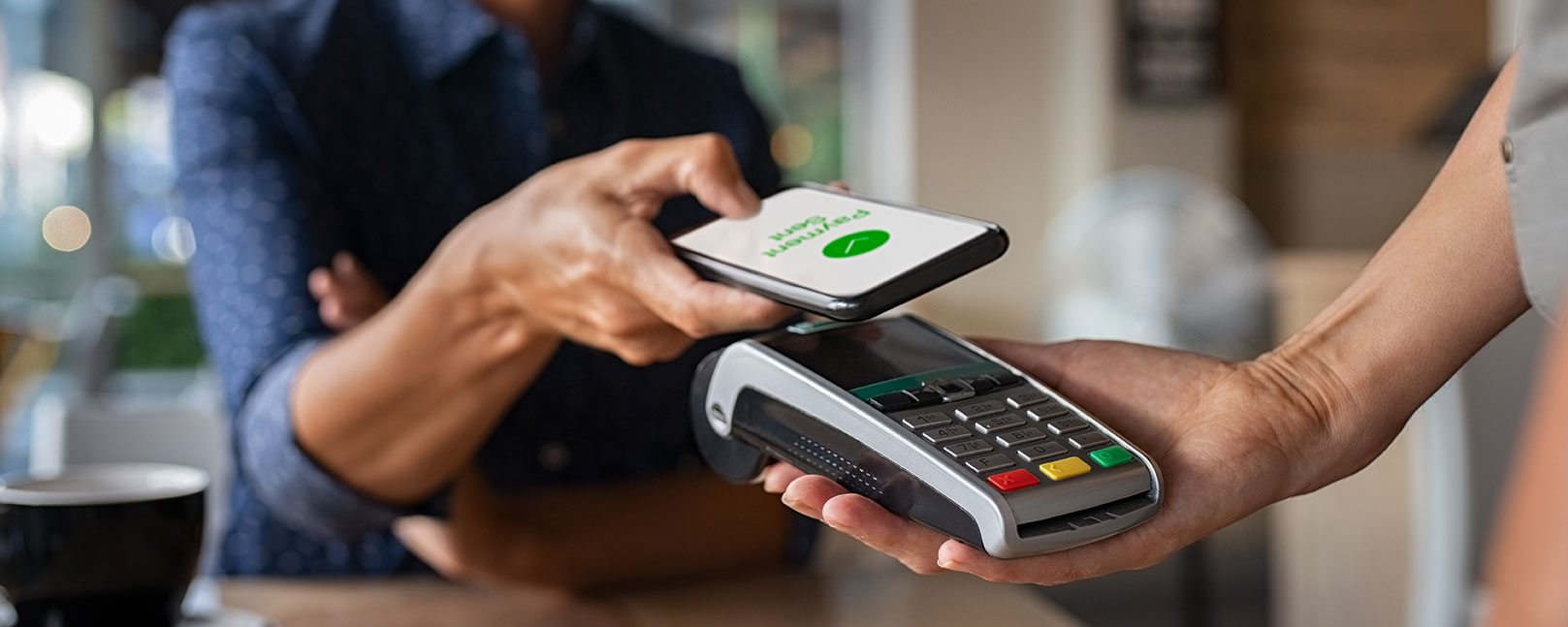 Credit, holidays, holiday shopping, shopping, mobile wallet, mobile pay, apple pay, google wallet, online shopping
Holiday shopping? Pay by phone to keep safe.
on 11/4/2020
Whether you are picking up holiday gifts, stocking up on comfort foods to brave the colder weather, or indulging in seasonal sales, paying by phone using your mobile wallet is a smart, safe choice during checkout this year.
How it works
Paying at the store
A mobile wallet is an application on your smartphone that stores payment information from your credit cards and debit cards so you can pay for things with just a tap of your phone. The most common mobile wallets are Apple Pay, Google Pay (GPay), Android Pay, and Samsung Pay. These applications come standard on your phone and can be set up quickly (see "Set up" below). Loading your debit and credit cards to the wallet on your phone will free up some space in your actual wallet and will help protect yourself and others by keeping your payments completely contactless. It also adds an extra layer of security because you use your own biometrics – that is, your face or fingerprint – to authorize the purchase.
Paying online
Have you seen additional payment options come up when purchasing something online? Apple, Samsung and Amazon have recently expanded their merchant payment services so that customers can use payment information stored with them to pay for goods and services at thousands of retailers nationwide. The checkout process is seamless, very mobile-friendly, and it's a convenient way to pay for items without having to reenter your card details every time.
Set up
To start paying by phone, you'll need a smartphone and your credit or debit card. Simply add the card details to your phone's mobile wallet. Check out these videos if you'd like to see it in action.
When you're ready to checkout at the store, simply hold your phone close to the card reader, press the "home" button specific to your phone to open the wallet, and authorize with your pin, fingerprint or face. You'll be surprised how easy and quick it is. Now you have money almost anywhere you go!
What about security
Mobile wallets use multiple layers of encryption and security technology to protect your information, so they are secure to use. At MSGCU, we take security a step further. When enrolling an MSGCU card to mobile wallet, we call our member to verify it's truly them enrolling a new card. This one-time step is an added measure to protect our members from scammers.
Category: Security
« Return to "Blogs"