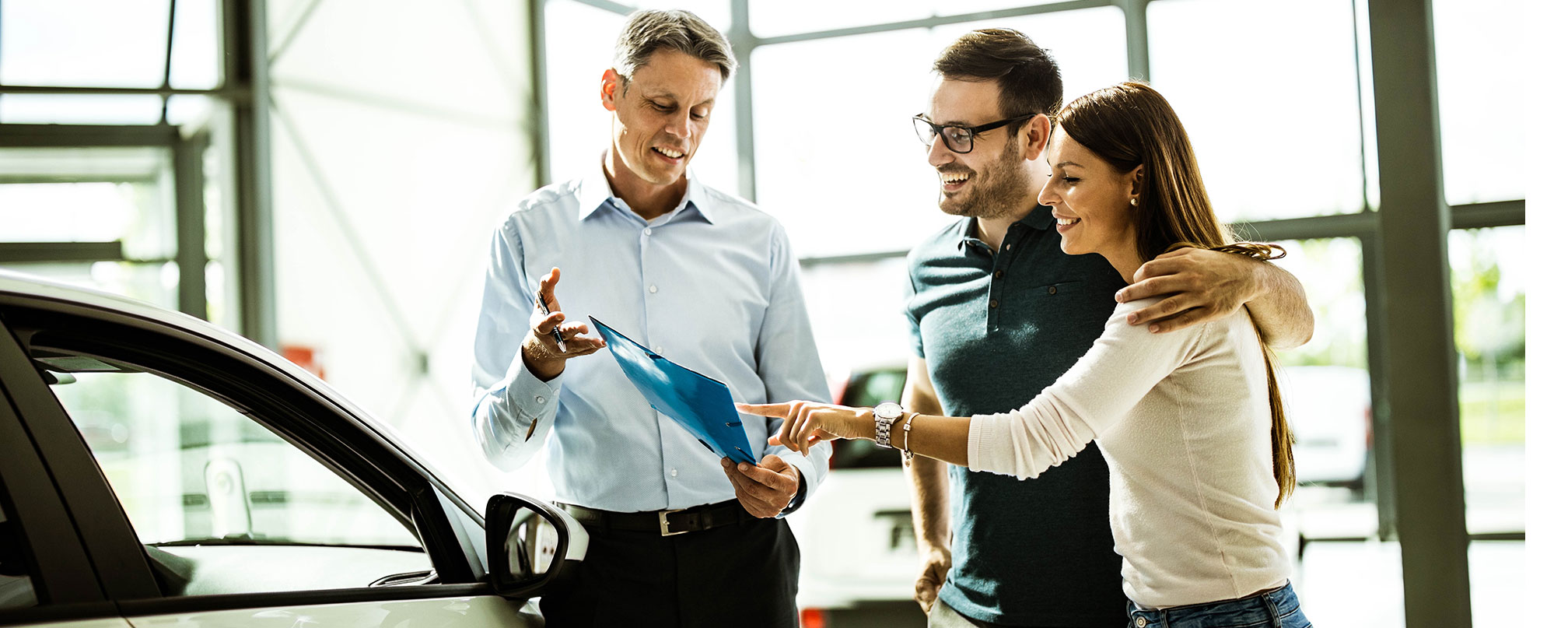 spring lending, lease buyout, car, lease, car lease, purchase, new car, used car
5 ways to save money on a new or used car
on 3/22/2022
For most of us, our cars represent one of our biggest monthly expenses. With a few smart financial moves, you can save a lot of money on your current vehicle or a new car purchase. Here are five tips to drive down your auto expenses.
1. Refinance your current loan.
Refinancing at a lower rate than you're currently paying can save you a lot over the life of the loan. And with rates expected to rise soon, now's the perfect time to take advantage of this savings opportunity. Michigan Schools and Government Credit Union has an Auto Rate Pledge that promises those who refinance their loan from another financial institution a rate discount of 0.25% APR or the lowest MSGCU auto loan rate you qualify for, whichever saves you more (see additional details on the Auto Rate Pledge).
To save even more on your monthly expenses, you could refinance the remainder of your loan over a longer-term. For instance, if you have two years left on a four-year loan, your bank or credit union may allow you to refinance the remaining balance over three or four years, lowering your monthly payment even more. Want to save even more? If you have enough equity in your vehicle, you can even fold high-rate credit card balances into your refinance, the way you might with a home equity loan.
"We don't charge any fees for application or closing, so it doesn't cost our members anything to go through the refinance process," said Anisa Picalli, Region Manager, at MSGCU. Some financial institutions do charge these fees, so be sure to ask upfront.
2. Buy out your lease.
With the rising prices of both used and new cars, you may be able to buy your leased car for much less than the same car would cost on a dealer's lot. This depends on the vehicle's make, model, and condition, but if the vehicle is in good shape, a lease buyout may be a smart move. You can check car-buying sites to get an idea of the value of comparable vehicles.
Even though the process is simple and can be completed in a few days, Picalli recommends, "It's best to plan ahead… waiting until the last minute adds a lot of anxiety and unnecessary stress." So MSGCU recommends to start the process within 45 days of the lease's expiration if you plan to buy out your lease.
3. Get preapproved.
If you decide to buy a new or used vehicle, get preapproved before you shop. Talk with a loan specialist at your bank or credit union to begin the preapproval process. A preapproval may require documentation such as verification of employment and a credit check, among other things. Once you find the car you want to buy, this will make the loan process go faster. Whether you're buying from a dealer or a personal seller, preapproval will give both you and the seller confidence that you can afford the car you choose.
At MSGCU, getting preapproved also lets you lock in the interest rate for your auto loan for up to 45 days, which could save you money if rates increase.
4. Shop, shop, shop.
It pays to take the time to do some research. Buying a car, new or used, is a major purchase. Online car-buying sites are an excellent resource for price comparison, even if you prefer to buy your vehicle in person. You can also check the Kelley Blue Book website or Edmunds.com for car values.
If you don't need the car immediately, try timing your purchase for the best deal. Dealers often have better deals on holidays, at the end of the month, at the end of the year and at the end of the model year (the timing varies, depending on the vehicle and manufacturer).
5. Compare rates.
Shop around for the best auto loan rates, too. These can vary widely between different financial institutions. MSGCU's auto loan rates are difficult to beat; as a not-for-profit credit union, we give back to members with lower rates and fewer fees. Also, MSGCU's auto loan rate is the same for terms up to 63 months, so if you are approved for a loan at a certain rate, that's the rate you'll get, whether you finance over 2, 3, 4 or 5 years. Learn more about MSGCU auto loan rates and terms.
If a poor credit score lands you with a higher interest rate, don't despair. You can take steps to improve your credit score, and once you have, you can ask to refinance your auto loan or get a rate adjustment. MSGCU is happy to meet with you to improve your credit over time to benefit later from a lower interest rate.
Even though vehicle prices have been increasing, you can still save on your current car or a new one with a bit of planning and some help from your bank or credit union. MSGCU is always happy to talk with members about their financial goals, even if still in the planning phase. Stop into any of our local branch offices, give us a call at (866) 674-2848.
Take your time, plan, and enjoy your car—and your savings.
Category: Finance
« Return to "Blogs"