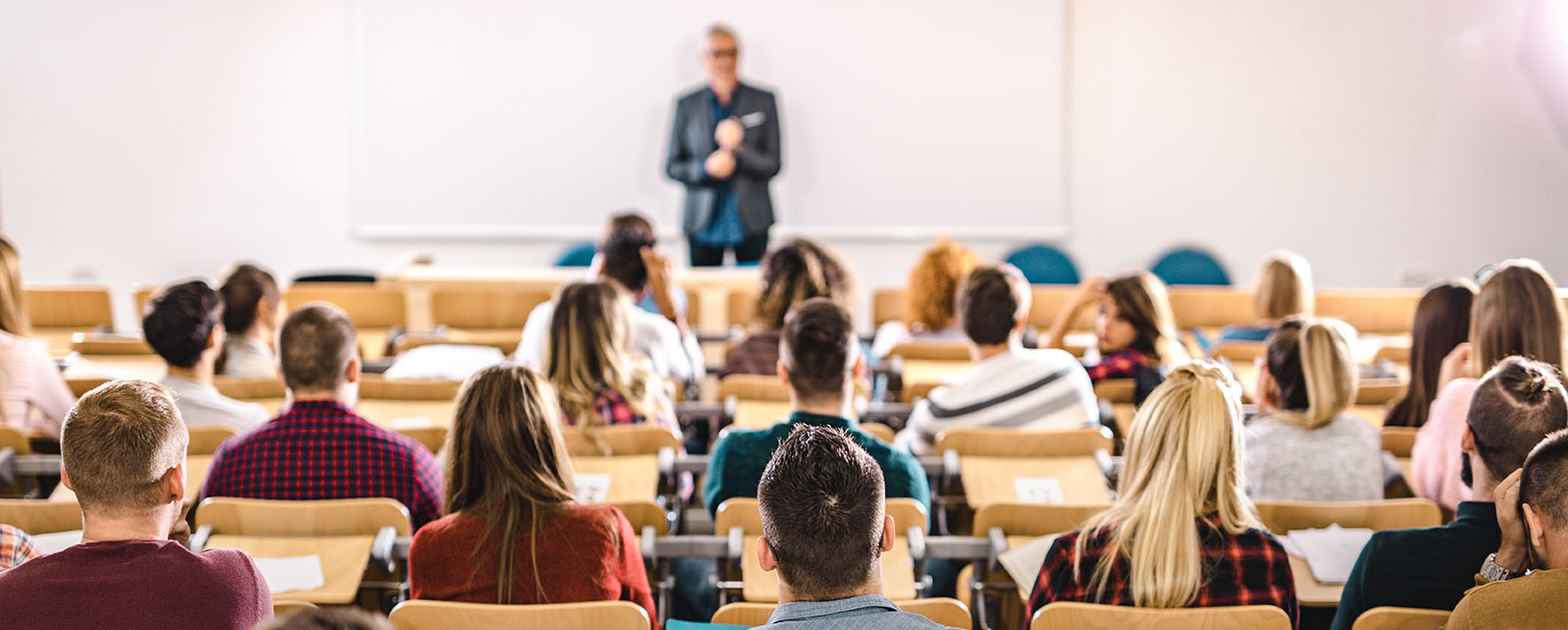 Teens, financially independent, money tips, kids, finances
Help your college kid make smarter, safer money choices, right from the start.
on 7/20/2022
Teaching your college kid how to better manage money is one of the best lessons you could ever provide, and you don't have to do it alone. Financial pro Ann Jones created this "best of" money tips and tools for the college years while preparing her son for his freshmen year. Jones is Vice President of Marketing and Business Development at Michigan Schools & Government Credit Union (MSGCU).
There is no shortage of "what to take to college" lists. Power cord to pillow desk, laptop to laundry soap, sheets to shower shoes. What's often omitted is one of the most important things your college kid will ever need: money. While it might seem obvious, the reality is I had a lot of questions about my son's money needs at college. My search for answers led me to create my own list, which is all about helping college kids make smarter, safer money choices, right from the start.
1. Learn more before you go.
While your college-bound teen may already have a debit card or savings account, it's always a good idea to review the basics of good financial management. You can share your own experience and I'd also recommend tapping a trusted learning resource.
MSGCU offers abundant educational resources for members and the community, all at no cost, including content specifically for teens. There's our Getting Started with Cash & Credit workshop that covers the proper usage of checking and lending products. Plus our educational playlist filled with 5-minute Student Financial Success lessons and our blog. You and your student can also meet with one of our Credit Union Certified Financial Counselors to get one-on-one support at any of our local branches.
2. Make a money plan.
What expenses will your student be covering? Make a list. For example: Books, takeout, entertainment, loan payments. What expenses will you be covering? For example: Tuition, meal plan, housing, transportation. What will be your student's income source? Will they have a job? Will you provide an allowance?
Taking the time to talk through money needs now and throughout your child's college career will help set expectations and guide decisions. For more help, visit MSGCU's budget resources as well as the U.S. Department of Education Federal Student Aid site.
3. Partner up wisely.
Swipes, clicks and taps have changed how we spend, share, save and manage money. It's important to help your college student understand that behind the app or website is a financial institution in the business of money. Remind them to check for fees and premiums, these costs can add up quickly and there may be a lower cost alternative such as choosing a credit union over a bank.
Specifically, banks are for-profit businesses that sell financial products to grow their business, this includes online banks. Credit unions, such as MSGCU, have been created for members and offer financial solutions for the benefit of members. With a not-for-profit financial partner such as MSGCU, fees and rates are generally lower and tied to growing member success (MSGCU ranks among the top 4 percent of all credit unions when it comes to low fees). Plus, giving back to the community is in our DNA. In 2021 alone, MSGCU gave almost a quarter million dollars to our local communities through scholarships, sponsorships, grants, donations, and other efforts.
4. Put safeguards in place.
College is a great training ground for life skills, including financial independence. While mistakes are an important part of learning, built-in safety nets can help to protect your student and you. For example, MSGCU's Achieve Student Debit Account was created specifically for 16- to 23-year-olds and includes daily transaction and ATM withdrawal limits to help prevent overspending and guard against possible fraudulent activity targeting teens and young adults.
Adding alerts is also an easy and effective safeguard before accidentally overdrawing accounts or to prevent fraud. With a quick setup in the app, your student can set up notifications whenever their account hits a certain balance, when a transaction is at or below a certain amount, or even if someone logs in to their account.
It's also important to consider legal safeguards to put in place before your student leaves for college such as a Power of Attorney and HIPAA Release. While a lawyer or online legal resources should advise you and your child with these important documents, know that MSGCU offers notary services in every branch. There's no cost for members and no appointment needed to have legal documents notarized at MSGCU, but if you prefer to schedule an appointment, we can accommodate that, too.
5. Choose a full function financial account with parental access.
Financial accounts for teens and young adults should be fully functioning with safe, convenient 24/7 accessibility for both students and parents.
MSGCU's Achieve Student Debit Account offers these benefits:
Automatic spending safeguards
With $200 daily ATM withdrawal and debit transaction limits, the Achieve Student Debit Account helps keep spending in check.
24/7 access with mobile and online banking
Students can access the MSGCU mobile app 24/7 using their smartphone to make mobile deposits and check the balance in their Achieve Student Debit Account. There's even a quick balance feature to check the balance without even having to log in, another way to help prevent overspending. The Achieve Student Debit card can also be added to a mobile wallet to safely pay by phone, in person or online. Plus, your student can securely send money to friends right through their app to pay their share of tonight's takeout.
Access to 30,000 free ATMs
Even with secure mobile payments, sometimes you just need plain old cash. Another benefit of banking with a credit union is access to a shared network of ATMs. Finding a fee-free ATM near you on the go can be done right in the mobile app or online at msgcu.org/atms.
Privacy protection and security alerts
Young people are heavily targeted for fraud which means they need a financial partner that's stronger, smarter, and committed to their safety. We often see check cashing scams, in which fraudsters overpay trusting young members and then ask for the surplus back. The member just unknowingly played a part in a scam and can be out the full amount (learn more with this resource from the FTC or read MSGCU's recent article on youth scams).
The MSGCU Achieve Student Debit Account has automatic spending and withdrawal limits plus ongoing account protection and resources from MSGCU to stay vigilant against scammers.
Direct deposit
Having a job in college is a great way to learn new skills, make friends and, of course, earn money. Your student will also need Direct Deposit which is included in the Achieve Student Debit Account.
Automatic savings solutions
Speaking of earnings, it's never too early to reinforce a savings habit. MSGCU's Achieve Student Debit Account includes a feature called Roll Up the Change. It's a simple way to make every purchase a savings opportunity. MSGCU will round up the amount of each purchase to the nearest dollar and automatically transfer the extra change into a savings account.
Flexibility with parental access
If your kid is over 18, it's up to them as to how much access you have into their account. Many young members choose to have their parent as joint on their account. This option gives you, the parent, almost full access to the account – including being able to deposit or withdraw money or set up alerts. This option also allows parents to link the account so it can be accessed under one single username in Online Banking or the Mobile App.
Other young members choose to give their parents view-only access. This option allows your student to customize which accounts you can see for a helpful second set of eyes, but there is no access the funds.
And other young members elect to do neither of these.
You can always transfer funds to you child safely and quickly with the Transfer to Another Member function within Online Banking or our Mobile App, no matter what level of access you have.
Live local support via live chat, phone or in person
Help from MSGCU is always close with friendly, knowledgeable team members available online, on the phone at (866) 674-2848 or in person at 20 Michigan-based MSGCU branches.
6. Prioritize privacy.
This one's easy: encourage your student to check their balance regularly. The Quick Deposit feature on the MSGCU Mobile App makes this even easier – once enabled, you don't even need to log in. Looking at your balance – and account activity – often helps spot irregular activity coming from identity theft.
Also, remind your student to never ever share confidential information such as passwords or their debit card PIN. Follow MSGCU on social media for more security tips.
7. Think forward.
Earning a 4-year college degree includes taking about 40 classes, however we know not all learning happens academically. Taking steps to ensure your student has a safer, smarter money start in college will serve them well beyond graduation day.
MSGCU's Achieve Student Debit Account takes care of many of the important details and strengthens a relationship with a member-driven financial partner your graduate can look to for future vehicle loans, home loans, investment options, savings ideas and even retirement planning.
To learn more about money solutions for young people, visit a local branch or call (866) 674-2848.
Category: Finance
« Return to "Blogs"