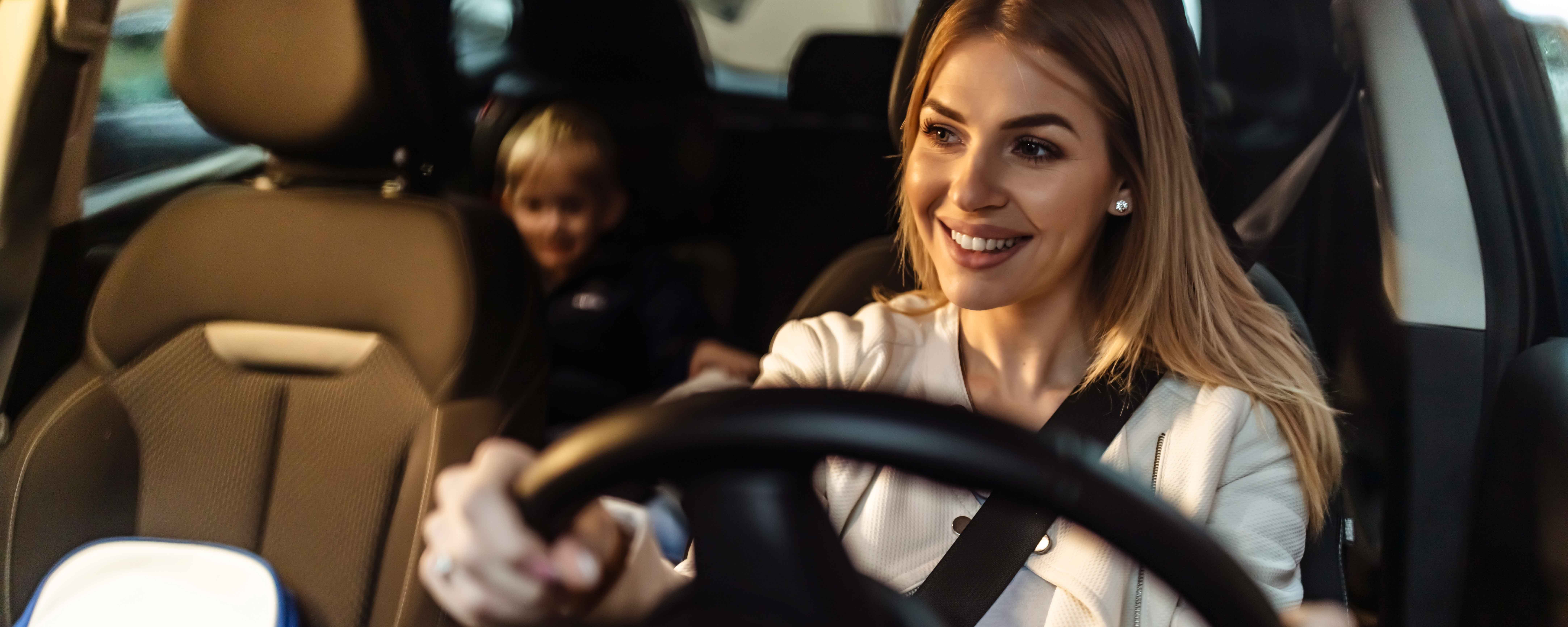 Michigan Schools and Government Credit Union, interest rates, auto refi, refinance
Check interest rates today, save tomorrow.
on 11/5/2021
Before you made your big purchase or picked out your credit card, you likely did your research and shopped for the best interest rate… but now you my be wondering if you made the right selections. After all, fractions of a percentage point could save you thousands over the life of a loan.
There's good news: it's never too late to check your rates. Over the past year, interest rates have been dropping overall, making it a good time for many to refinance a variety of loans—not just mortgages.
"People are less likely to know that you can also refinance an auto loan, boat loan, personal loan and even credit card debt," says Vivian Sweiss, Branch Sales Manager and Certified Financial Counselor at Michigan Schools and Government Credit Union (MSGCU). For instance, with MSGCU's Auto Rate Pledge, borrowers who bring an auto loan to MSGCU from another lender will get a 0.25% rate discount* on their current rate, or the credit union's best rate, whichever is lower. Rates and fees can vary between financial institutions more than many people realize; take the time to find your best option.
If you're not sure if refinancing or making other changes to your loan is right for you at this time, get help from a trusted source. "A good lender can help you determine what's right for you as well as manage the details of any changes you decide to pursue," says Sweiss.
More ways to save with lower rates.
Here are four other reasons you may be able to lower your rate:
An improved credit score.
Perhaps your situation has changed, and your credit score has gone up since you originally applied for your loan or credit card. This may qualify you for a better interest rate.
A shorter loan term.
Generally, the shorter the loan term, the lower the interest rate (though there are exceptions). For instance, refinancing a 30-year mortgage to a 15-year term could yield significant savings over the life of the loan. The same concept applies to auto and other loans as well.
Negotiation and explanation.
If you have a high credit card interest rate, you may be able to talk your way to a lower rate. Call the credit card company and tout your long history of on-time payments, tell them about a raise you've recently received, or explain a period of not-so-great payment habits (for instance, you were unemployed but have recently found a new job). They may lower your rate to keep you as a customer.
One-time rate adjustments.
If rates have been reduced since you opened your loan, you can often get a one-time adjustment to the rate. Just ask your current lender.
Review your rates regularly.
Review your loan and credit card rates and see how they compare with current market rates at least once a year. Don't forget to take fees into account—if fees are significant, they could effectively raise the cost of your loan or credit card, even if the stated interest rate seems low. "So many times, it's simply about being aware of your numbers," explains Sweiss. A few minutes to check your rates and fees could lead to years of savings.
*Discount of 0.25% off current rate available on auto loans currently held with another financial institution. Discounted rate cannot be lower than MSGCU cost of funds. All loans subject to approval. APR may be higher, based on term of loan, credit score, collateral, and loan to value. MSGCU as low as rate requires Automatic Loan Payment transfer. Current MSGCU auto loans not eligible. Loan terms up to 84 months, depending on model year. New money only. Rates are subject to change at any time. Same-day approval on most vehicle applications. Contact Member Service Representative for more details.
Category: Finance
« Return to "Blogs"