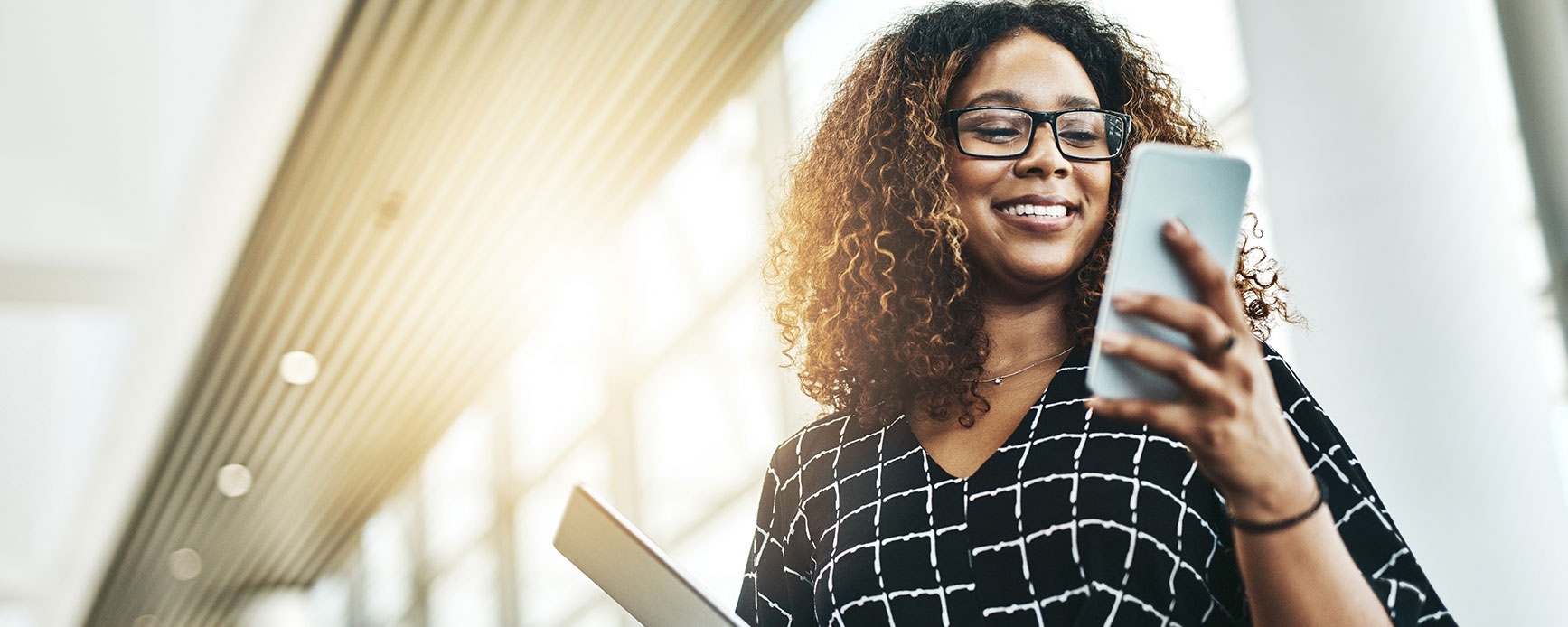 first real job, smart financial moves
Six smart financial moves to make when you get your first "real" job.
on 6/7/2022
Congratulations! All your hard work is paying off. You've landed a "real" job. One that provides you with more than just pizza and gas money, and offers opportunities for advancement in the future. Your career is on its way! Now's the time to make some smart financial moves that will make your future even brighter.
1. Upgrade your savings.
Maybe you've already been saving for a while. But now that you have a regular, bigger paycheck, you can probably save a little more. If you have money automatically withdrawn from your paycheck and deposited into savings from day one, you never get used to that larger amount of money you would have had without the withdrawal, and saving is painless. Ask your employer if your direct deposit can be split between your checking and savings account (for instance, 80% into checking, 20% into savings). If that's not an option, you can set up automatic transfers from checking to savings in online banking or in the mobile app (check out the Transfers section in the menu). You just set it up and watch your money grow.
2. Take advantage of 401(k) plans.
Another great way to save for the future is to contribute to an employer-provided 401(k) plan. Retirement may seem like it's eons away, but if you start now, you can contribute a small percentage of your paycheck and still amass a large fund for your future. "I absolutely recommend getting started early," advised Nicole Parnell, Region Manager for MSGCU. "Even if it's only $25 a paycheck, just get something started." 401(k) contributions are taken out of your pay BEFORE federal or state taxes, so you don't have to pay taxes on that money until you withdraw it at retirement.
Many employers will even match a certain percentage of your contributions. Free money, anyone? Yes, please! Just be sure to check out how long until that "free" money is considered vested, or fully yours. (Employers often require you to work there for a certain amount of time before their contribution match is officially yours if you choose to leave.)
3. Check out your credit report.
You can access your credit report in Online Banking or the MSGCU Mobile App (choose Credit Score from the menu). Look it over closely to make sure all the information is accurate. If you find something on your credit report that is not accurate, you can file a dispute. If you examine your report every year, it's easier to see what new information has been added, and correct errors as you go.
Your credit report and your credit score can affect your ability to get approved for loans, rent an apartment, or even get a job. Learn more about establishing good credit.
MSGCU can also help you read the report, and help you improve your score if you need it. More about that in a minute.
4. Consider graduating to a new checking account.
If you currently have an MSGCU Achieve Student Debit Account, now may be the time to move to a Regular Checking Account. Alternately, you can wait until you turn 24, and your account will automatically transition into a Regular Checking Account or a Fresh Start Checking Account (the Achieve account is for members aged 16-23). A Regular Checking Account lifts the ATM and transactional limits significantly and has no monthly service charges. If you don't qualify for Regular Checking, our Fresh Start Checking Account keeps the overspending prevention of ATM and point of sale limits you're used to with the Achieve Student Debit Account and has a small monthly maintenance fee.
5. Take advantage of financial education.
MSGCU offers workshops, quick interactive lessons, articles and other educational materials to help you make smart financial moves. Check out the complete list of educational options.
6. Talk to a financial counselor.
Get off on the right foot by getting advice from one of MSGCU's many Credit Union Certified Financial Counselors. Some questions to ask:
How do I get started with budgeting? A counselor can walk you through the steps of setting up a budget that will fit your income, your lifestyle, and your financial goals.
How do I read my credit report? You should review your credit report annually (see #3). But sometimes credit reports can be confusing. A MSGCU counselor can explain what everything means and help you make sure the report accurately reflects your credit history.
How can I achieve my biggest financial goals? Do you dream of having a house of your own, starting a business, or traveling the world? Big goals like this may seem unattainable now, but a counselor, or any friendly MSGCU team member at the branch, can help you create a strategy to get you there. It may take time, but just knowing you're taking steps toward that dream can be very exciting.
Making smart financial moves now at the beginning of your career and financial journey sets you up for long-term financial success through your adult life. Remember: As your financial champion, MSGCU is always here to help. Stop in and talk to us at any MSGCU branch, or call us at (866) 674-2848.
Category: Finance
« Return to "Blogs"