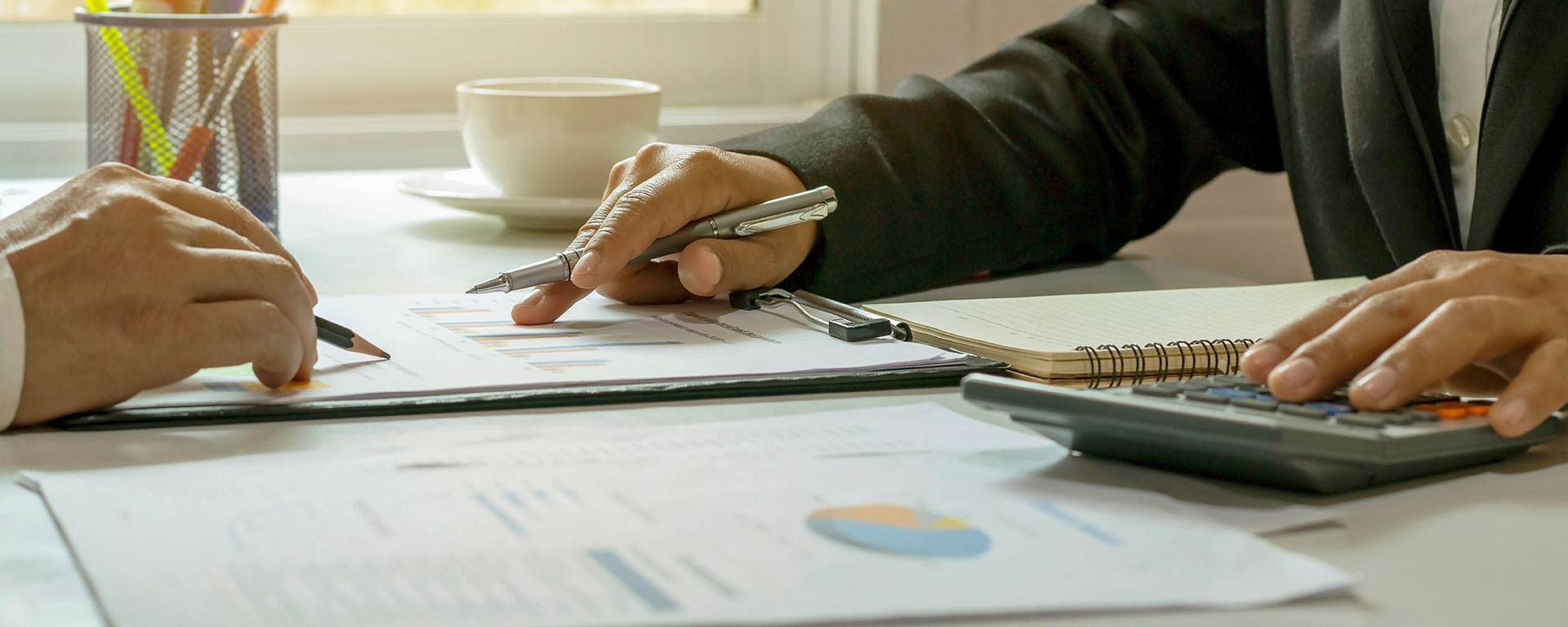 new bank, new credit union, switching financial institutions, leaving bank
Is it time to choose a new bank?
on 8/2/2023
4 signs it's time to switch banks

How do you know when it's time to leave your bank behind? Maybe you've been a little dissatisfied over the years, or maybe recent events have given you doubts about the future. If you're wondering whether it's time to move on, here are four things to ask yourself:
1. Am I feeling frustrated with fees?
Excessive fees can add up, making you feel like your bank is getting more out of the relationship than you are. Scan your accounts for bank charges. If they seem excessive or you don't understand what they're for, ask your bank to explain them to you. If you're not satisfied with their explanation, it may be time to break free from the fees.
2. Do they give me their attention or a sales pitch?
Beware of a bank that tries to sell you products or services without asking about your financial goals. If your bank has your best interests in mind, they'll find out what's important to you before suggesting a loan or savings product. In other words, do they care about your financial success?
3. Do they care about my overall satisfaction?
Financial goals are important, and having a hassle-free everyday banking experience counts for a lot, too. Do you feel your bank is on your side? Do their employees handle any problems you have quickly and cheerfully?
4. Can I count on them to be there for me?
With new online banks popping up regularly, it's important to choose a financial institution you can trust - with a long history of success. Michigan Schools and Government Credit Union has been in business since 1954 and has earned a 5-star rating for financial strength from Bauer Financial (a national rating agency for banks and credit unions) for more than 30 years. Plus, MSGCU is federally insured by the National Credit Union Administration (NCUA) which means deposits are safe and secure.
Questions to ask potential new banks or credit unions
If the answers to the questions above convince you it's time to make a move, make sure you're moving in the right direction by asking potential new banks or credit unions a few more questions:
Do they have products and services that align with my goals?
Think ahead to future goals as well as your immediate needs. For instance, right now, you might want to open a checking account, but you might want a home equity loan in the future. Don't assume every bank is full-service as some may be limited in the products and services they provide. Ask if they offer:
An easy-to-use mobile app for banking on-the-go
Free bill pay and the ability to send money easily to friends or family
Convenient checking without monthly service charges, per-check fees, or minimum balance requirements
Auto loans, personal loans, mortgages, and home equity loans
Low-rate and rewards credit cards
Financial education
Free ATMs near you
Savings accounts and Certificates of Deposit with good interest rates
MSGCU offers all the above products and services, as well as market-leading loan rates. And this summer, you can get a $200* cash bonus with a loan of $10,000 and up. Learn more.
What kinds of fees do they charge?
Ask about:
Minimum balance requirements and associated fees
Maintenance fees
Loan application fees
ATM fees
Fees for accidental overdrafts
Transfer fees (for moving money between accounts)
If they charge too many fees for your liking, move on to the next candidate. "Being a not-for-profit institution allows us to provide products that benefit our members with lower rates on loans and lower fees as well. It's just one way that we provide value to our members," says Anisa Picalli, Regional Director at MSGCU.
Will they help me switch?
Switching your accounts from one institution to another isn't difficult, but it can be intimidating, especially if you've been with your bank for a long time. Ask if the new bank or credit union is willing to help you make the switch. When MSGCU welcomes a new member, "We provide guidance on how to transition things over slowly, so transactions don't end up bouncing, and there is less stress with this approach," says Picalli. "We stay in contact with them and make sure we help them along the way. Anyone who lives or works in Michigan can bank at MSGCU, so this kind of service is available to anyone in the state."
Do they have branches near me?
Even if you do most of your banking online, it's good to know there's a location near you with real people to talk to, especially for big decisions like buying a home. MSGCU has 19 branches in Southeast Michigan, including our newest branches in Saline and Canton. And we're opening new branches in Ann Arbor, Rochester Hills, and Shelby Township soon.
Take the time to visit new banks and credit unions, then choose the one that feels right. "Do you feel comfortable with the experience you had? It sets the tone for the rest of your relationship," says Picalli. Choose well, and you'll be more satisfied with your banking and how your money works for you.
Michigan Schools and Government Credit Union makes switching easier by helping you through the process with personalized guidance. Anyone in Michigan can bank with us, so learn more about how we can champion you. Plus, right now you can get up to $200** in bonuses plus a $50 donation to a community partner when you open a regular or Fresh Start Checking account - online or in-branch - with an initial deposit of $25 or more by October 31. Learn more.
Give us a call at (866) 674-2848, make an appointment, or stop by one of our convenient branch locations.
*$200 loan offer available June 1, 2023 through August 31, 2023. Eligible loans must be closed by October 24, 2023. Subject to credit approval. APR may be higher, based on term of loan, credit score, collateral and loan to value. Eligible loans include new or used purchase, refinance from another lender and refinance existing MSGCU loans with an increased balance of $10,000 or more. Applies to loans originated and closed at an MSGCU branch, call center or online. Ask an MSGCU Representative for details. Visit msgcu.org/loanoffer for complete details or call 1.866.674.2848.
**$200 Checking Incentive: Available for regular and fresh start checking accounts opened before 10/31/2023; limited to one incentive per member. An incentive of up to $200 will be paid when the member completes the following criteria 1) Members can earn $100 when they qualify for and open a checking account and make an initial deposit of $25 or more, and a recurring direct deposit of $250 within 60 days. A one-time $50 donation will be made on the members' behalf on or before March 31, 2024, divided evenly to select community organizations. MSGCU will make this donation directly, at no cost or tax benefit to members. Consult a tax advisor with questions. There is no substitute for this donation, and members cannot opt to receive it directly. 2) Members can earn an additional $100 when they conduct 10 PIN or signature debit card transactions (does not include ATM) of $10 or more. Bonus will be paid 61 days after account opening date. Members must not currently have a checking account or have closed a regular checking account as of 5/1/2023 or later. Contact a Member Service Representative for more details.
Category: Finance
« Return to "Blogs"